¡¡NUEVO HORARIO DE APERTURA!!
Apreciado jugador/cliente:
Es para nosotros un placer anunciarles que reabrimos Maspalomas Golf el lunes 11 de Mayo en horario de 08:00 a 20:00 horas para jugar 18 hoyos.
Para cualquier información y reservas rogamos nos envíe un correo electrónico y nos pondremos en contacto con usted lo antes posible.
e-mail: [email protected]
Dear Player / Client:
It is a pleasure for us to announce that we reopened Maspalomas Golf on Monday, May 11, from 08:00 to 20:00 to play 18 holes.
For any information and reservations, please send us an email and we will contact you as soon as possible.
e-mail: [email protected]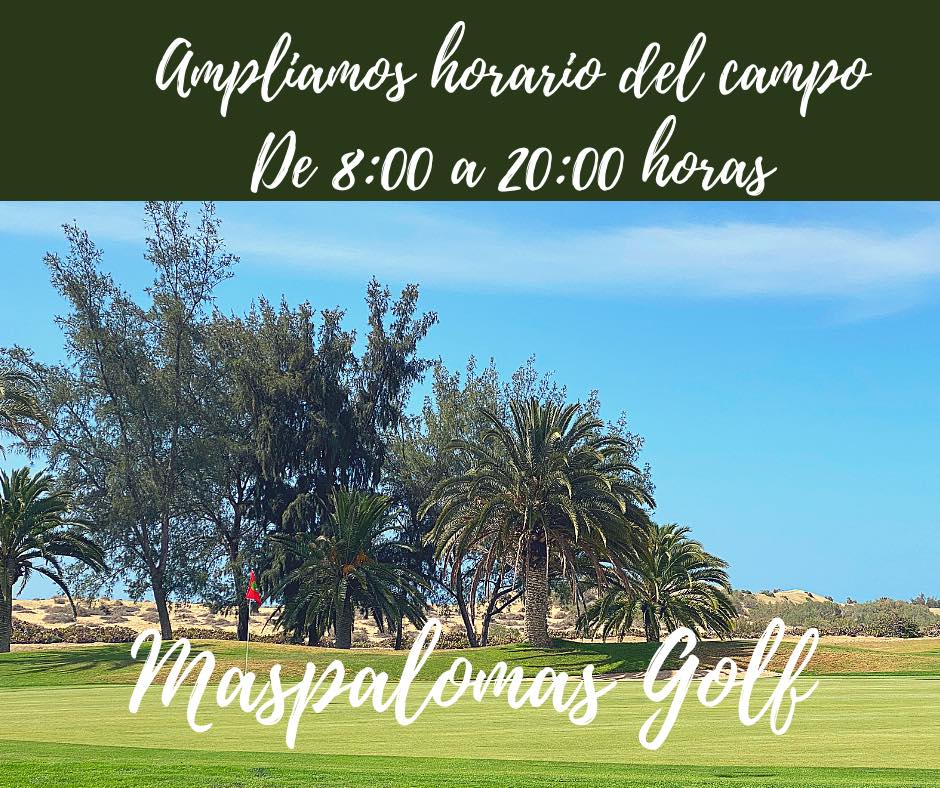 En el suroeste de nuestra isla, uno de los lugares del mundo que más horas de sol tiene al año, se encuentra Maspalomas, el más importante complejo turístico de Gran Canaria con espectaculares playas de fina y dorada arena, donde encontrarás desde lujosos hoteles, hasta pequeñas urbanizaciones con todo tipo de comodidades.
Rodeado por el Parque Natural de las Dunas de Maspalomas, espacio protegido con más de 400 hectáreas, un paisaje de mar y palmeras dibujan el horizonte. El campo de golf de Maspalomas, situado en esta paradisíaca zona, está a su vez rodeado de dunas, característica que establece su impronta en el diseño del campo, creado por Mackenzie Ross.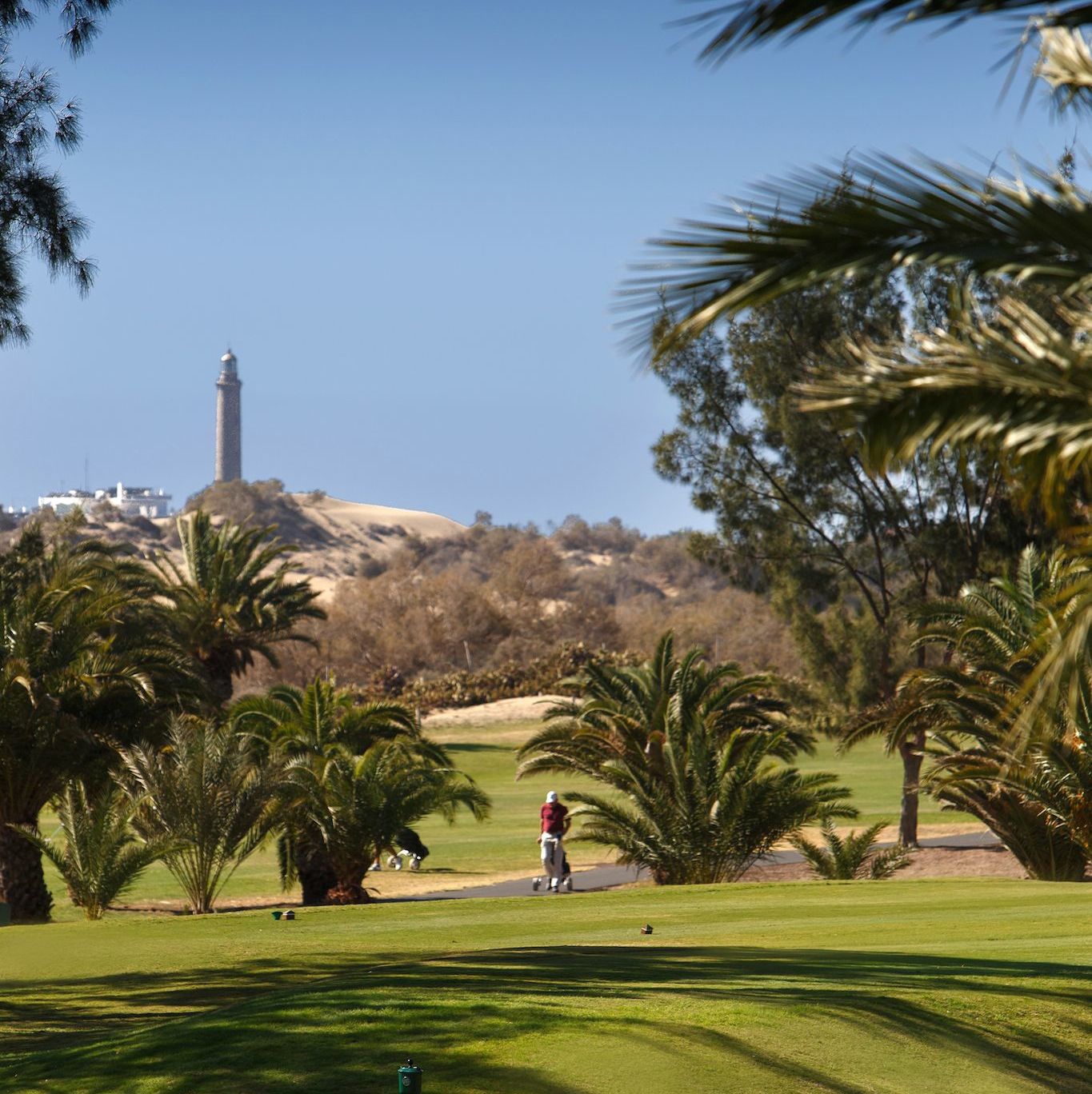 CAMPO DE GOLF
Llano y de gran longitud, con calles largas y anchas, la cercanía del mar y la suave brisa convierten el recorrido de este campo en una agradable experiencia, incluso en los días más calurosos del verano, gracias a la refrescante influencia de los vientos alisios. El campo, en el que se han celebrado eventos de carácter internacional, cuenta con 18 hoyos par 73, campo de prácticas, putting green , pitching green, driving range, instructores, alquiler de coches, carros, palos, tienda, restaurante y snack bar…
RESTAURANTE
Uno de los principales atractivos del campo de Golf Maspalomas es su magnífico restaurante,  restaurante de referencia en el Sur de Gran Canaria…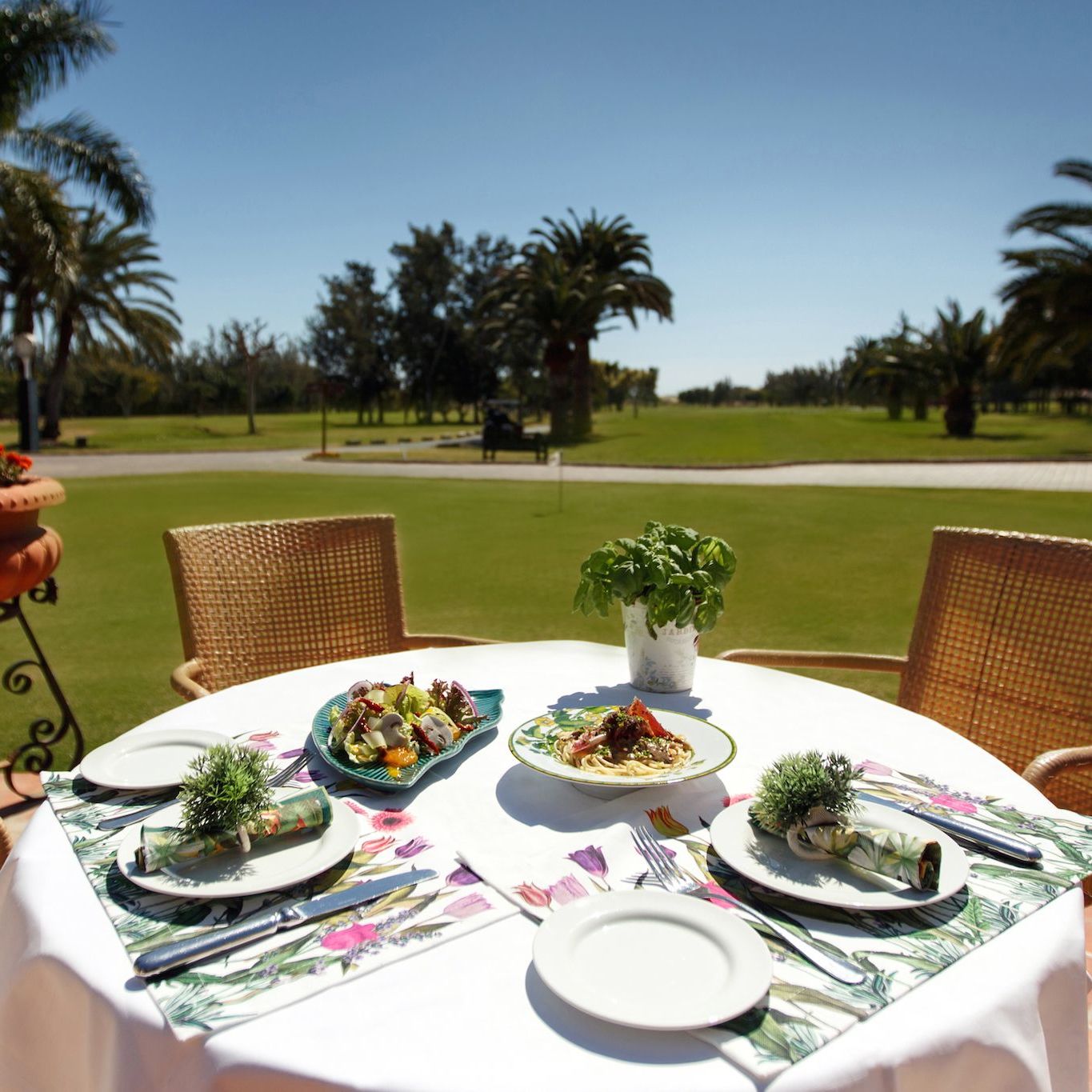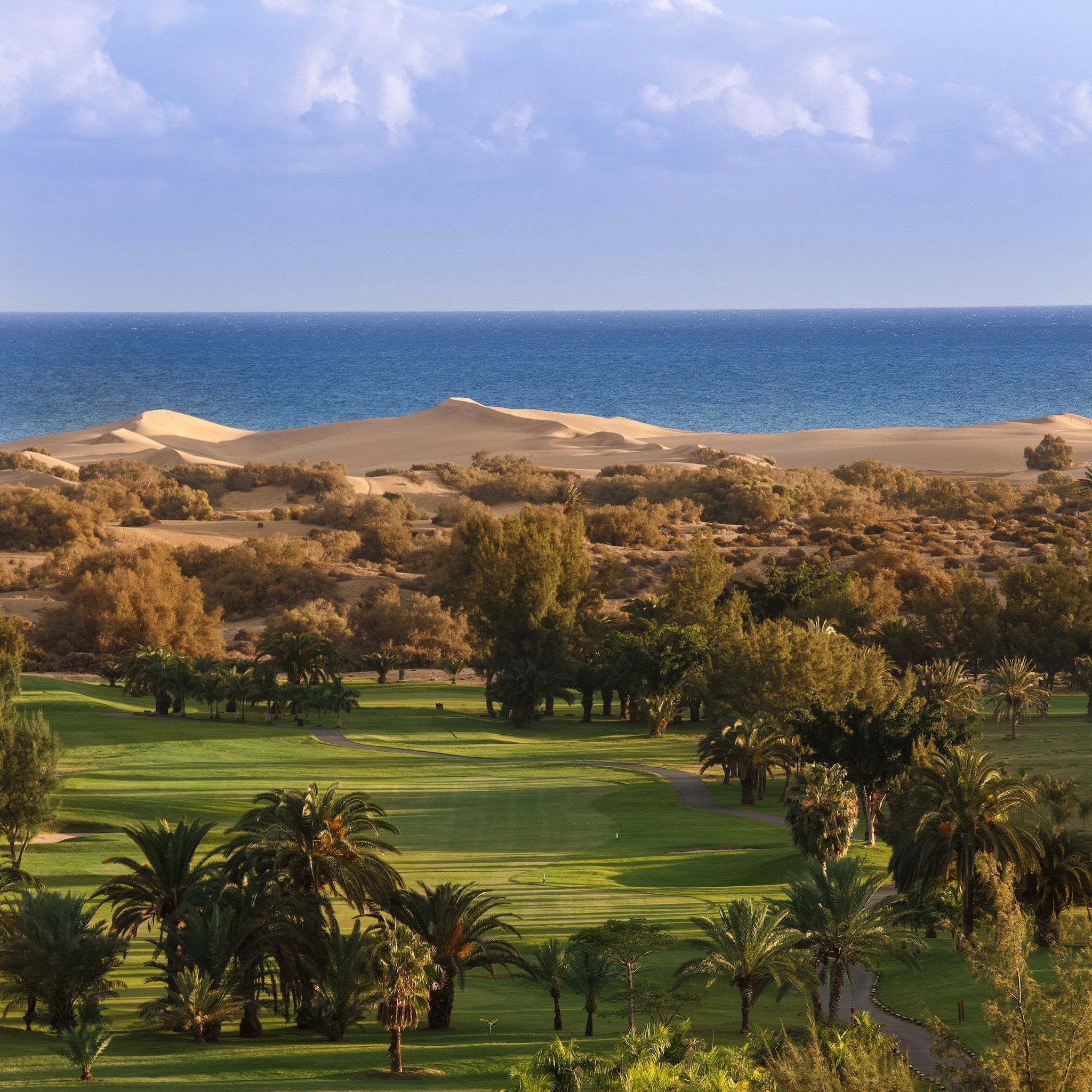 TIENDA BOUTIQUE
Descubre una variada selección de artículos con el logo de nuestro campo que podrá llevar de souvenir, visítanos…
CONTACTO
Situado en pleno corazón de Maspalomas, llegar desde el Aeropuerto de Gran Canaria es sencillo. Nos encontrarás facilmente.